Clean and Plush Mattresses Cleaning Service In Magill
An unclean mattress is difficult to sleep on. It causes a feeling of discomfort throughout the night. When you have kids and pets at home, urine and vomit accidents are meant to happen very often and when you clean them, the residues remain embedded and even vacuuming cannot give the required results.
Regular cleaning can be done as a preventive measure but, when you want your mattress to be thoroughly clean, then you need to call us on our helpline number – 08 6490 9028
We work hard to remove all the soil, dust, dirt, and stains from deep. Our specialized mattress cleaning Magill treatment is so effective, that even microbial growth also gets curbed during the process. We provide services for households.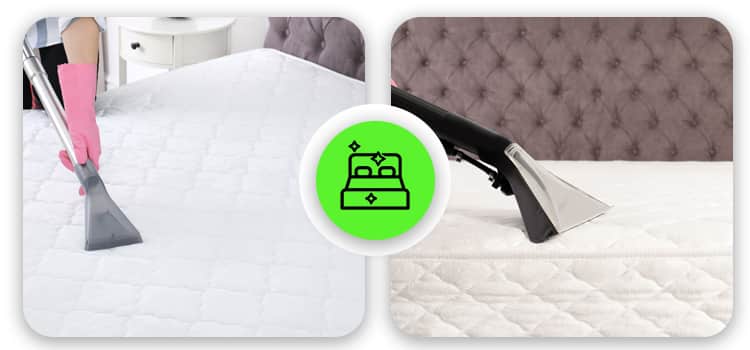 Our cleaners extract the complete moisture from the mattress, then and there. Rapid drying can prevent the growth of mildews and other bacteria. So, just feel free to call us!
Pros of Hiring Us For Mattress Cleaning Service
One should never compromise on quality while choosing a company for cleaning purposes. The fabric of the mattress is soft and delicate. You should not clean it with any random market-brought cleaning solutions as it may lead to some serious damage to the fabric.
Sometimes, the hardening of the fabric is observed with the usage of these kinds of products. But, you don't have to worry at all. Carpet Cleaning Magill is a reputed name in this field. We don't work only for serving you once, but we wish to have you on our happy customer list forever.
Our dedicated team of highly trained technicians comes to inspect your mattress and its cleaning requirements. We start with our process and strive to restore your mattress's former glory. We provide same-day service also, for your convenience and availability.
Our mattress cleaning services come at very pocket-friendly and affordable rates. Our company's policy is to deliver quality at very nominal rates. You can call us on our emergency platform as well which works 24*7, as we value your time and money both.
Reach Here
Mattress Cleaning Magill
Call Us 08 6490 9028 Incredible Services at Low-Cost
Location: 14 Bundey St, Magill, South 5072, Australia